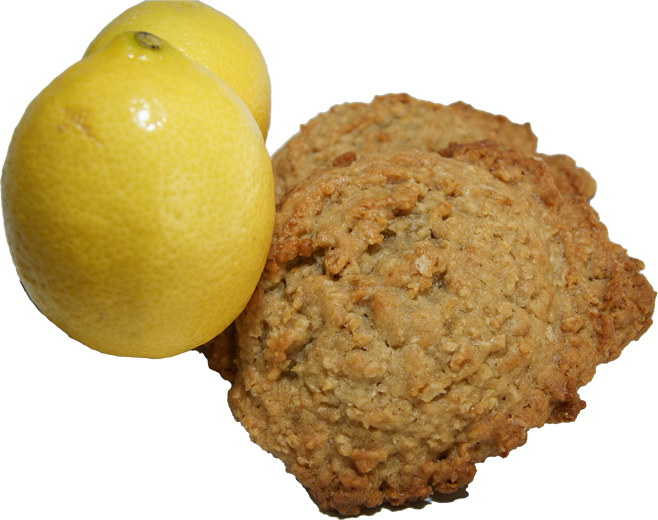 DarrellZ Cookies
Oven fresh buttery delights.  Each bite is a unique experience.
Chocolate Chip Cookies w/Roasted Pecans
Always classic, but never ordinary.  This all-natural treat needs no introduction.  Perfect alone or kicked up with a tall, cold glass of milk.  A customer favorite.
Double Chocolate Chip Cookies w/ Espresso
Chocolate and coffee lovers rejoice! Reward your taste buds with this extraordinary treat. Melted gourmet bittersweet chocolate (60%) with brewed espresso gives delicious complexity to an unsuspecting cookie. Brace yourself.
Oatmeal Walnut with Cranberries
Off the Yumminess Chart*!  Without the fanfare of chocolate, the humble cranberry brings a subtle dimension to a more traditional cookie. Don't save these for Thanksgiving.
Perfect alone, better together.We bring the comfort and familiar texture of oatmeal with the zip of lemon. A new spin on traditional favorites.
Perfect Peanut Butter Cookies
No collection is complete without this variety. Natural peanut butter is the star of this production. A true crowd pleaser.
Banana-Coconut-Walnut Cookies
Almost sounds like a tropical dream. Distinct flavors gently blend into an unsuspecting oatmeal cookie base. A true original.
Carrot Cake Cookie Sandwich
Amazing cookie sandwich!
German Chocolate Cookie Sandwich
Chocolate delight that will awaken your senses!
Sizes:
Regular (1.5 oz) $10 per dozen
Just Right (3 oz) $16 per dozen
Cookie Sandwich:
Cookie Sandwiches = 1 Dozen – $28